About FOMA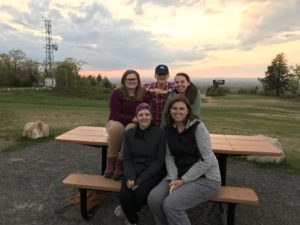 The Friends of Mount Agamenticus (FOMA) is a volunteer advocacy and stewardship group for the Mount Agamenticus Conservation Program.  The role of the Friends is to assist Program staff in carrying out educational, interpretive, community outreach and public use objectives without compromising the integrity of the region's sensitive ecological habitat.
Vision: Inspiring stewardship of our surroundings. We envision a community that is educated about and inspired to protect the Mount Agamenticus Conservation Region.
Values: We are guided by the belief that al people should have the opportunity to connect with and enjoy the outdoors, clean water, and native habitats in a healthy and balanced ecosystem.
Mission: To establish Mount A as a beacon for understanding our need to actively manage and protect our natural resources; guiding our community to explore the relationships between people and nature.

We are excited to announce that the Friends of Mount Agamenticus group is now a Maine non-profit corporation in the process of applying for 501(c)(3) status.
Please note: since our 501(c)(3) status is pending, deductibility of any contributions to the Friends will be subject to approval of the organization's application for tax exempt status.